Striving to Eliminate Food Inequality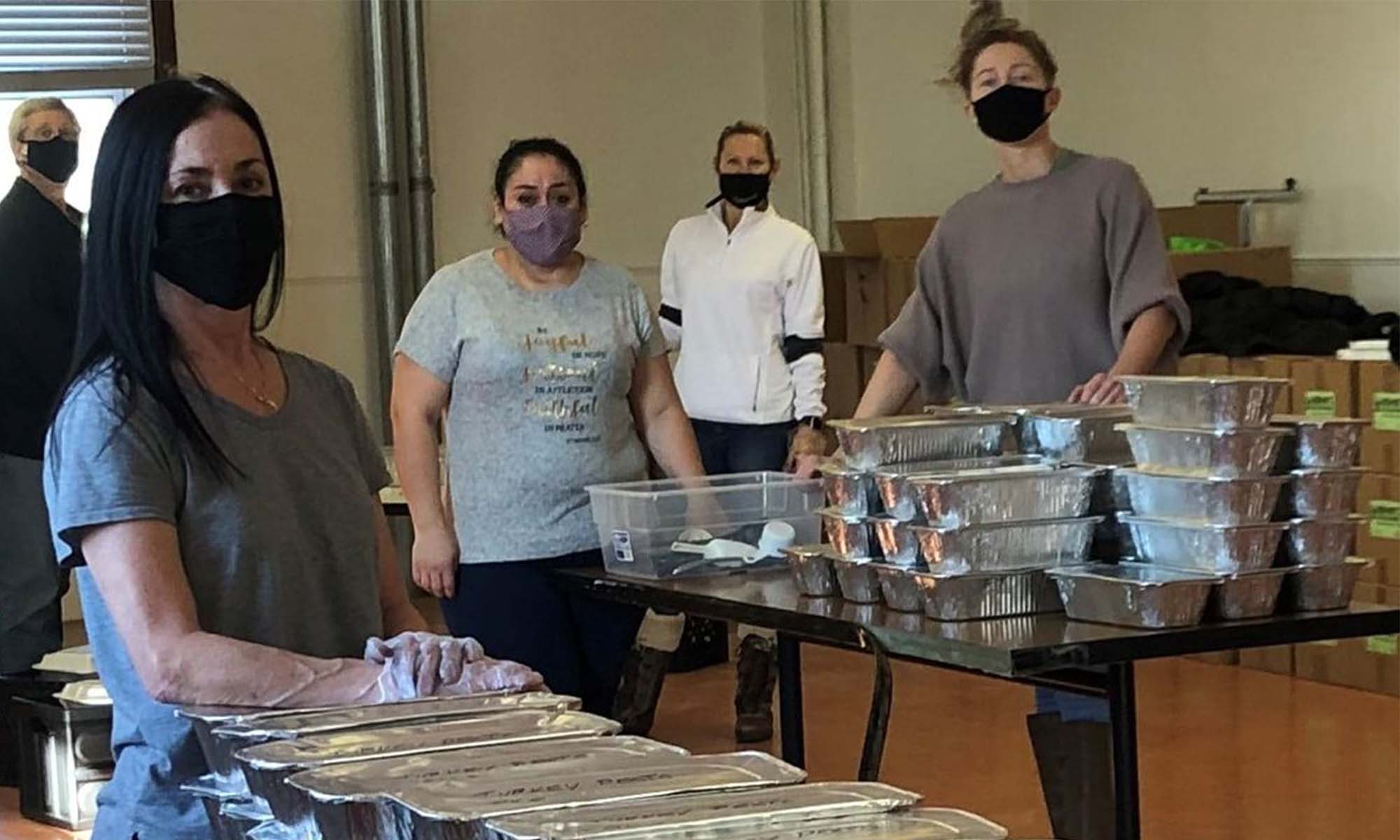 Food Rescue and Mobilization
Rescue and distribute food to those in need.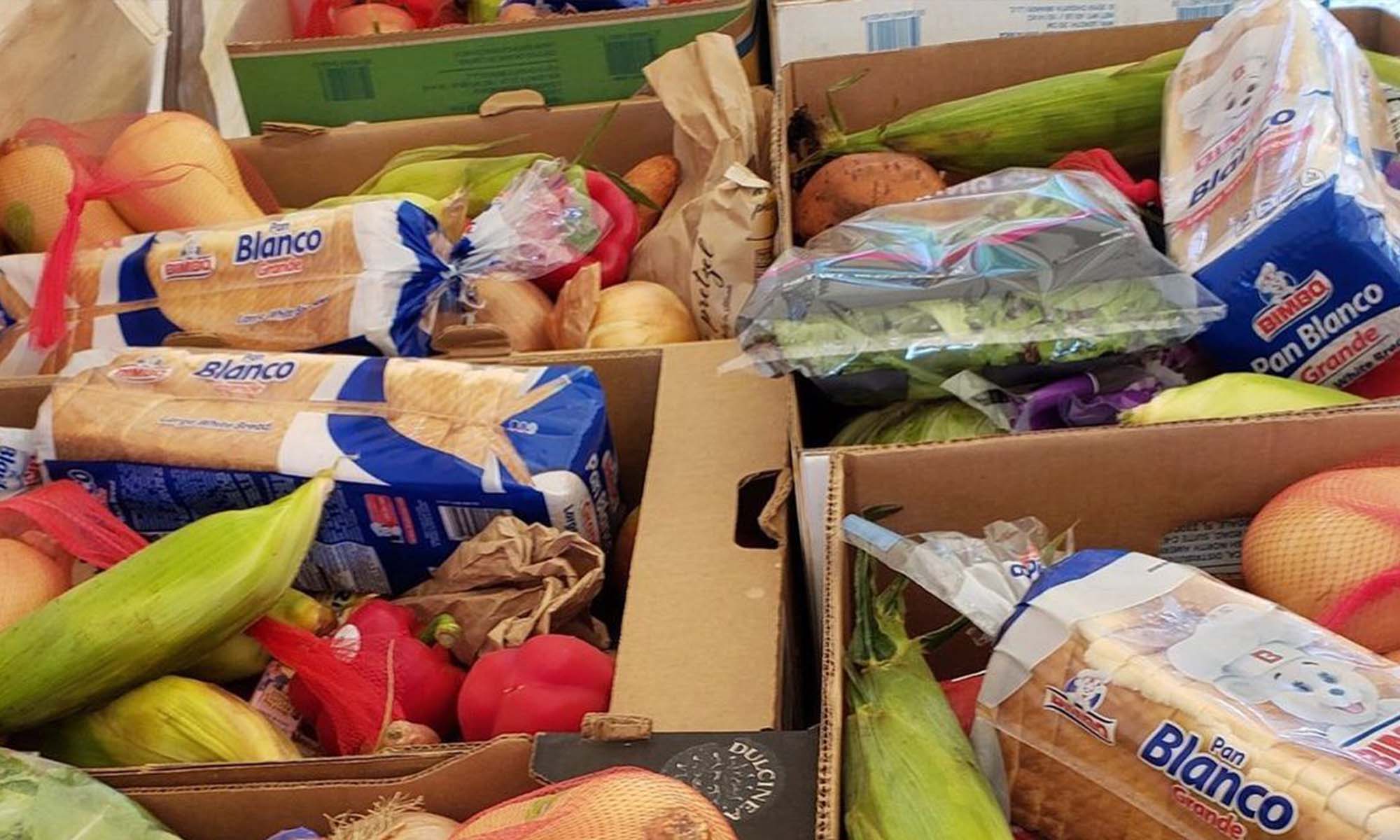 Offering Fresh and Healthy Food
to Our Community
Providing for those who don't have access to healthy food in our community.
Food rescue and mobilization
Rescue, distribute, and share produce and fresh meals with community partners, including food pantries, shelters, veterans groups, and senior citizens.
Fresh, but unused produce is rescued and distributed from grocery stores, produce warehouses, local farmers, school greenhouses, community gardens, and more.
We have been on the receiving end of over 80,000 pounds of rescued produce since program initiation in March of 2018.
The Food Rescue and Mobilization Flow at the Roberti Community House starts with donations of food from our regional partners. Once we receive the donated food we get to work to prepare meals and distribute food to those in need.
Food Rescue and Mobilization works with Roberti Culinary Pathway to incorporate fresh, local produce in their curriculum which is then given out to the community in quantities of 40-50 meals a day. These meals are distributed to those in need and vulnerable groups.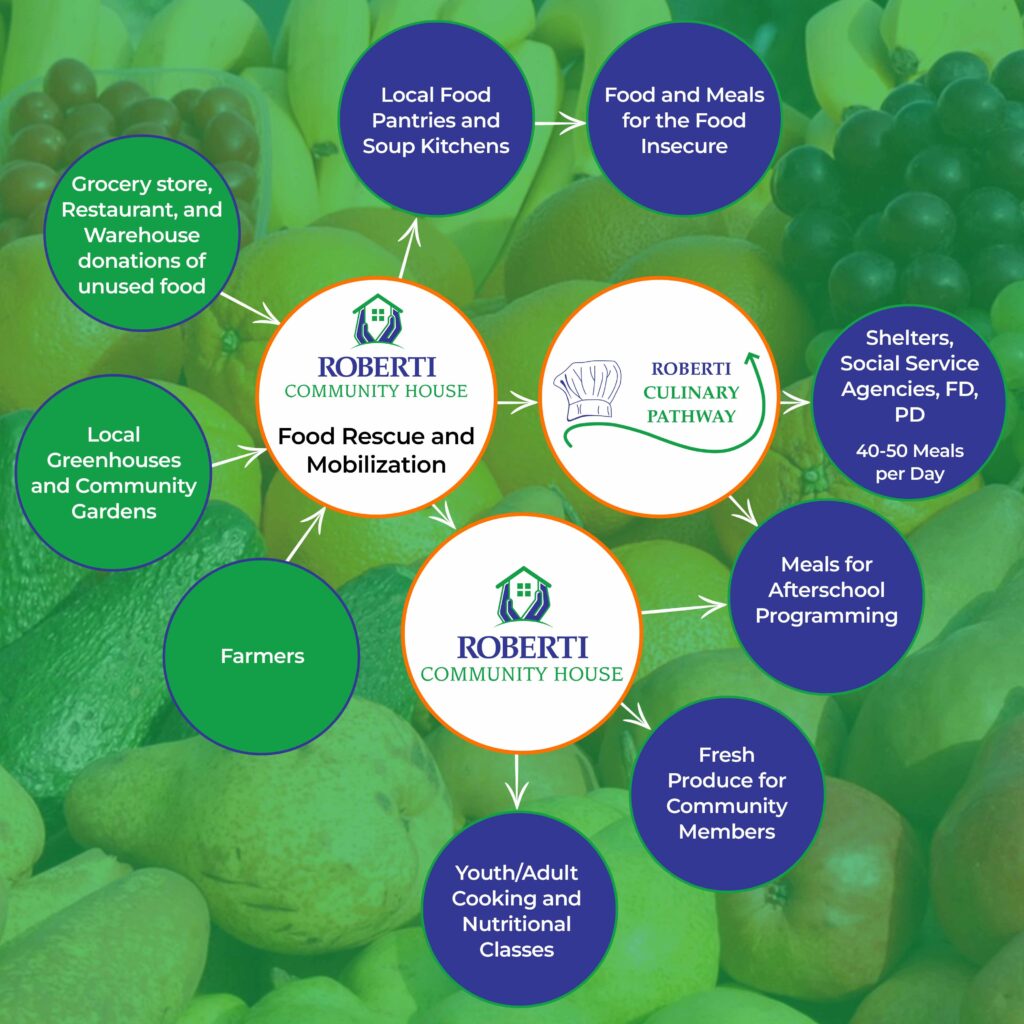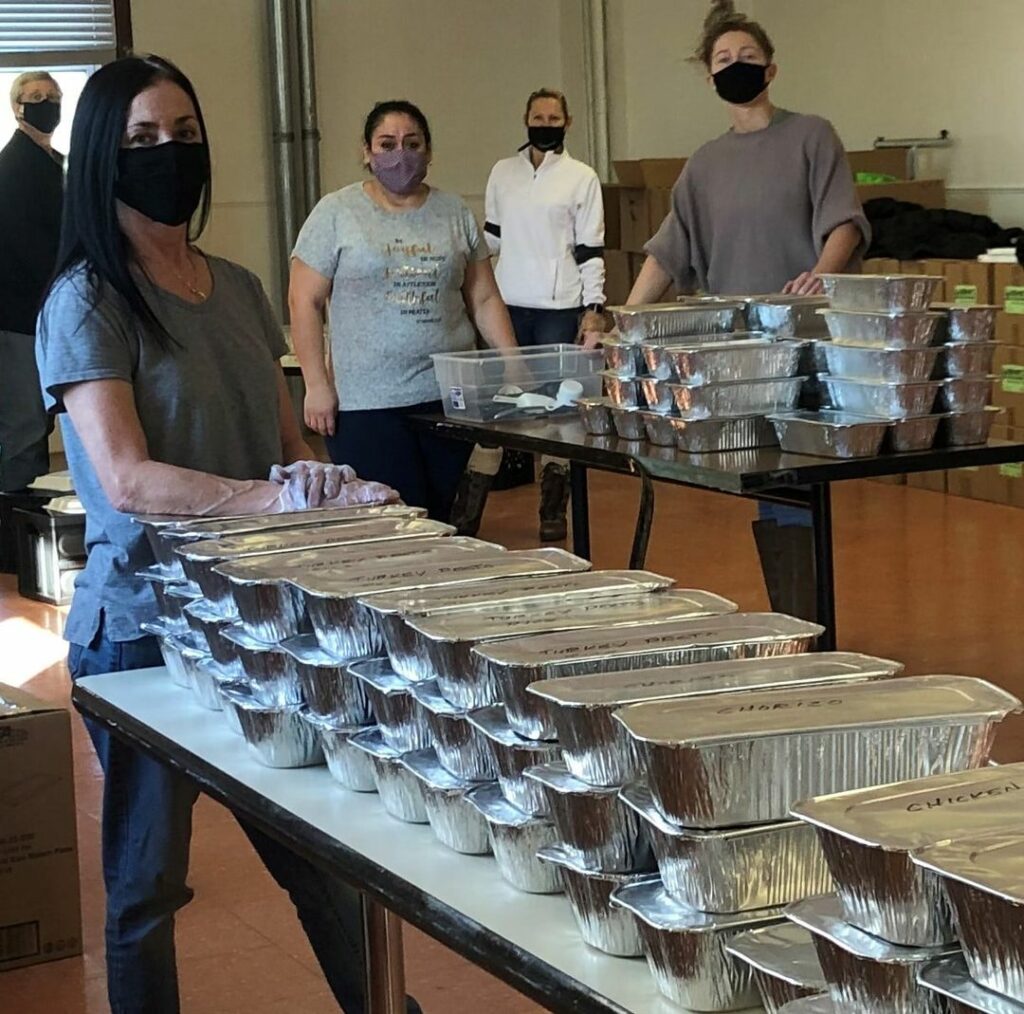 We collected donations of food from partners around the community.
We create food care packages and provide to those in need.
Our goal is to eliminate food insecurity.
Our friendly volunteers distributing our food donations to those in need.